Personalized corporate gifts
Do you want to surprise your relations with an original Utrecht gift? We can engrave almost all of our city wood products with your logo or lettering. Be inspired by the examples below and contact us to discuss the possibilities for your company.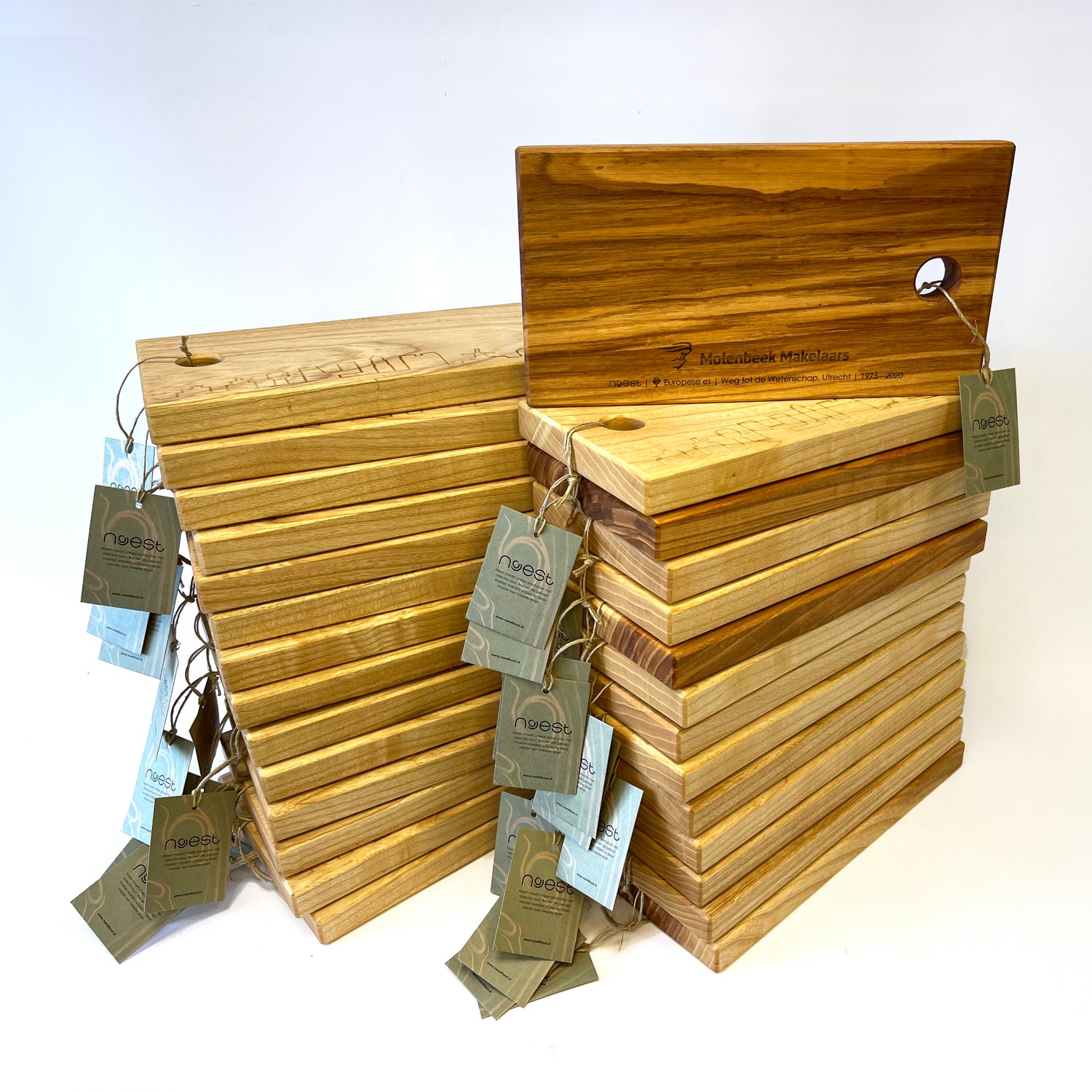 Personalized serving boards for Molenbeek Makelaars
With a broad history of more than 65 years, Molenbeek Makelaars is a leading commercial and residential broker in Utrecht and the surrounding area. Based on the so-called triple-p approach (profit, people, planet), customers are delighted with a city wooden serving board after a transaction. The skyline of Utrecht is engraved on the front and the logo on the back, above the details of the tree.
serving boards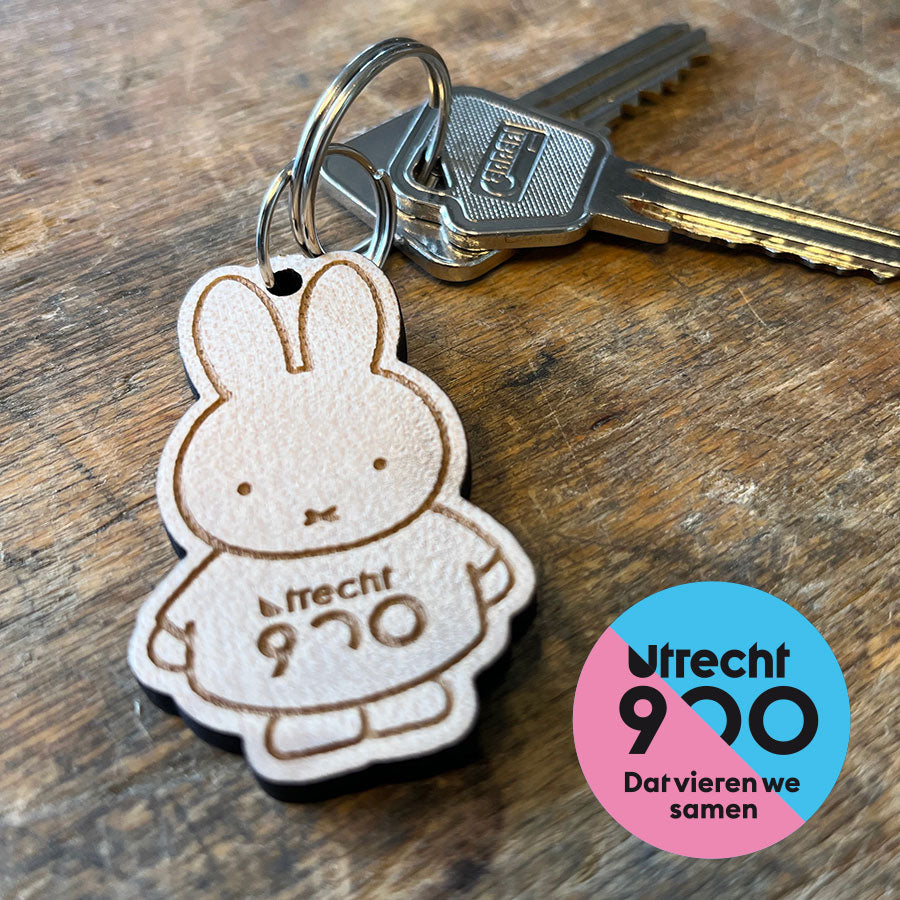 Personalized keychains for Utrecht Marketing
In 2022 it will be 900 years since Utrecht received its city rights. This was celebrated on a grand scale with an extensive and festive programme. For, by and with as many Utrechters as possible, hosted by Utrecht Marketing . Especially for this occasion, Miffy also put on her party clothes!
keychains
Personalized building kits for the Municipality of Utrecht
During the Expo Real in Munich, the Municipality of Utrecht, together with several other Dutch cities, showed how sustainability and social cohesion are high on their list of priorities. For dinner, our Skyline construction kit was transformed into typical Utrecht name plates.
kits