Custom promotional gifts
Looking for a local, sustainable and social gift for your employees and/or relations? We make tailor-made city wooden gifts in any desired shape and with personal engraving (logo or lettering). Be inspired by the examples below and contact us to discuss the possibilities for your company.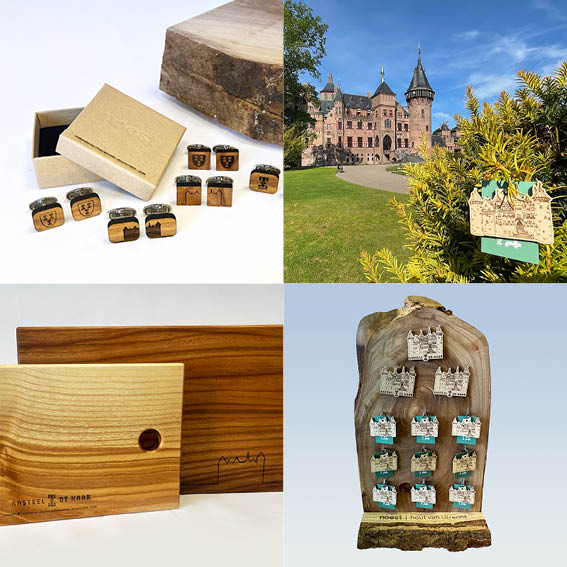 Merchandise for Kasteel de Haar
De Haar Castle is the largest and most luxurious castle in the Netherlands. The medieval castle is characterized by its rich and extravagant history and the many special stories that lie behind the castle walls. For the museum shop of Kasteel de Haar , Noest developed a product line in which the most important elements of the castle can be found.
I want that too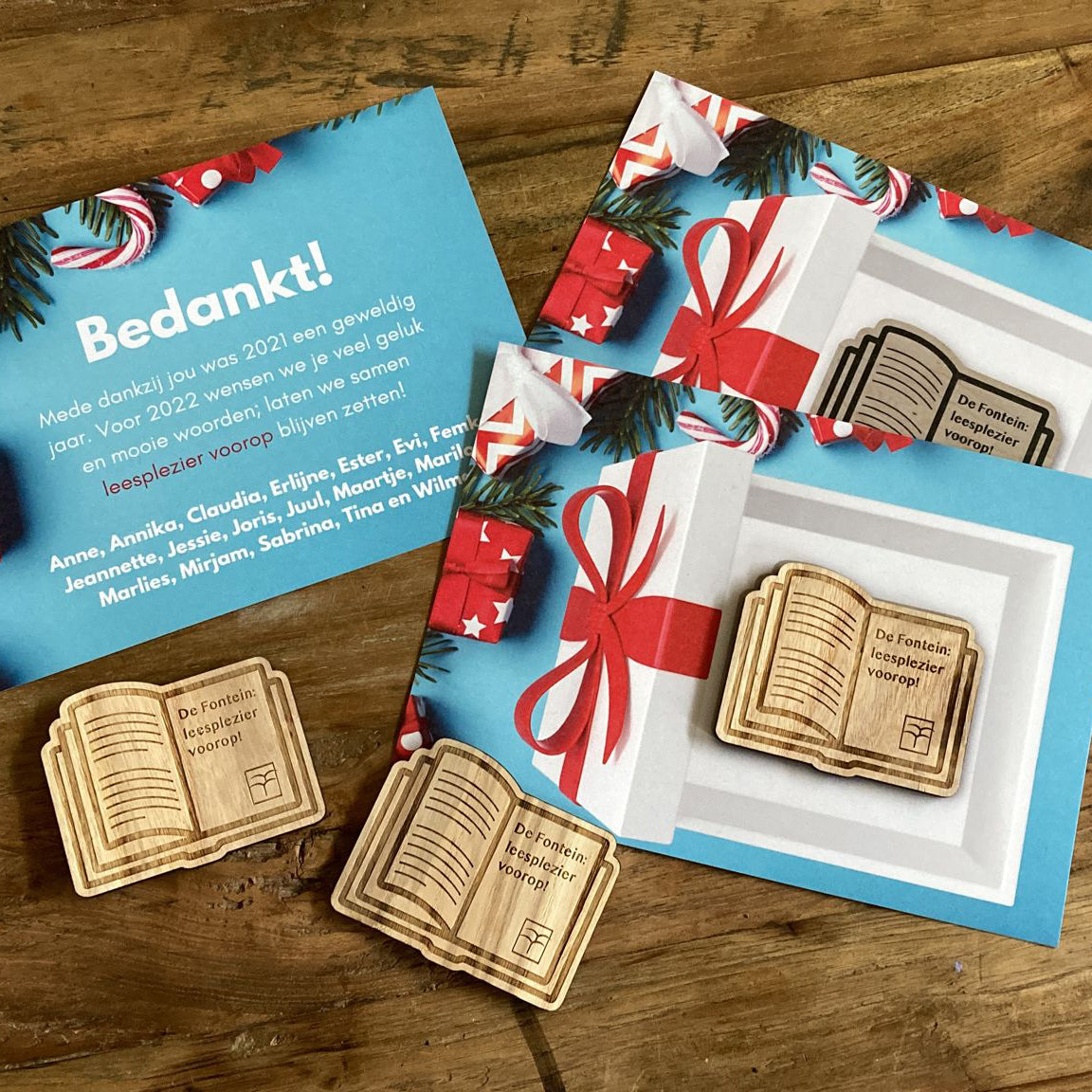 Fridge magnets for Publisher De Fontein
Publisher De Fontein is a one-stop-shop with books for everyone. From picture book to thriller. In close cooperation with the communication department, an original end-of-year thank you note with an accompanying card was developed for all employees.
I want that too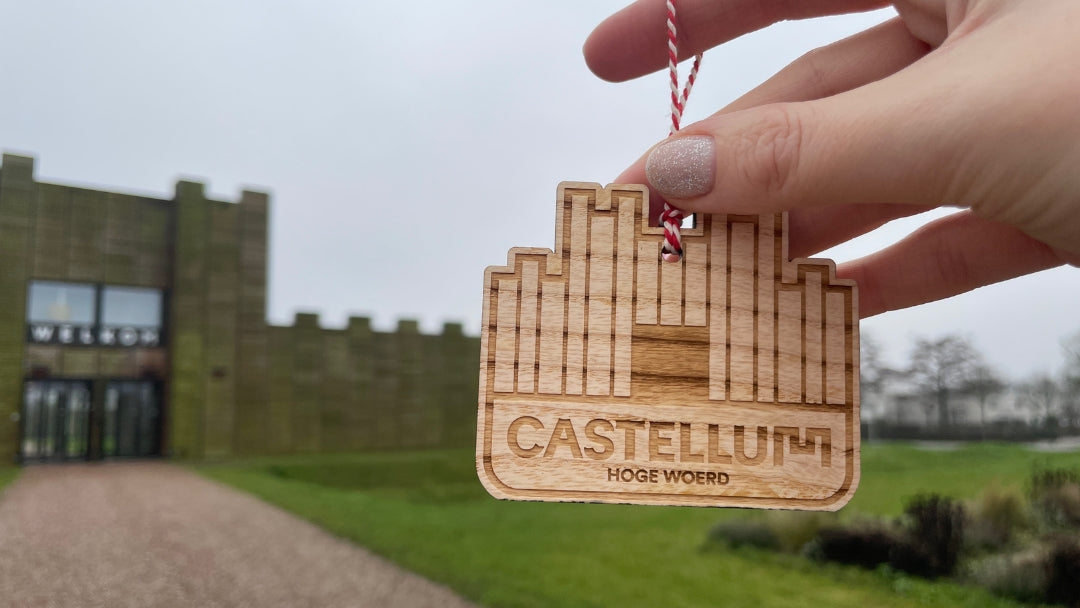 Christmas pendants for Castellum Hoge Woerd
Castellum Hoge Woerd was built on the spot where a Roman fort stood about 2000 years ago. A striking, contemporary rebuild with the same perimeter and height of the ramparts as the original. Based on the characteristic shapes of the Castellum, Noest developed a sustainable, wooden Christmas ornament for the tree of employees and relations.
I want that too