Your own wood

Is wood released after a renovation, such as floorboards, roof boarding or window sills? In addition to city wood from Utrecht trees, Noest also makes products from your own wood. For example, we make personalized promotional gifts or merchandise such as key chains, bottle openers and drinks boards. Do you have a creative idea of ​​your own? We like to think along with you!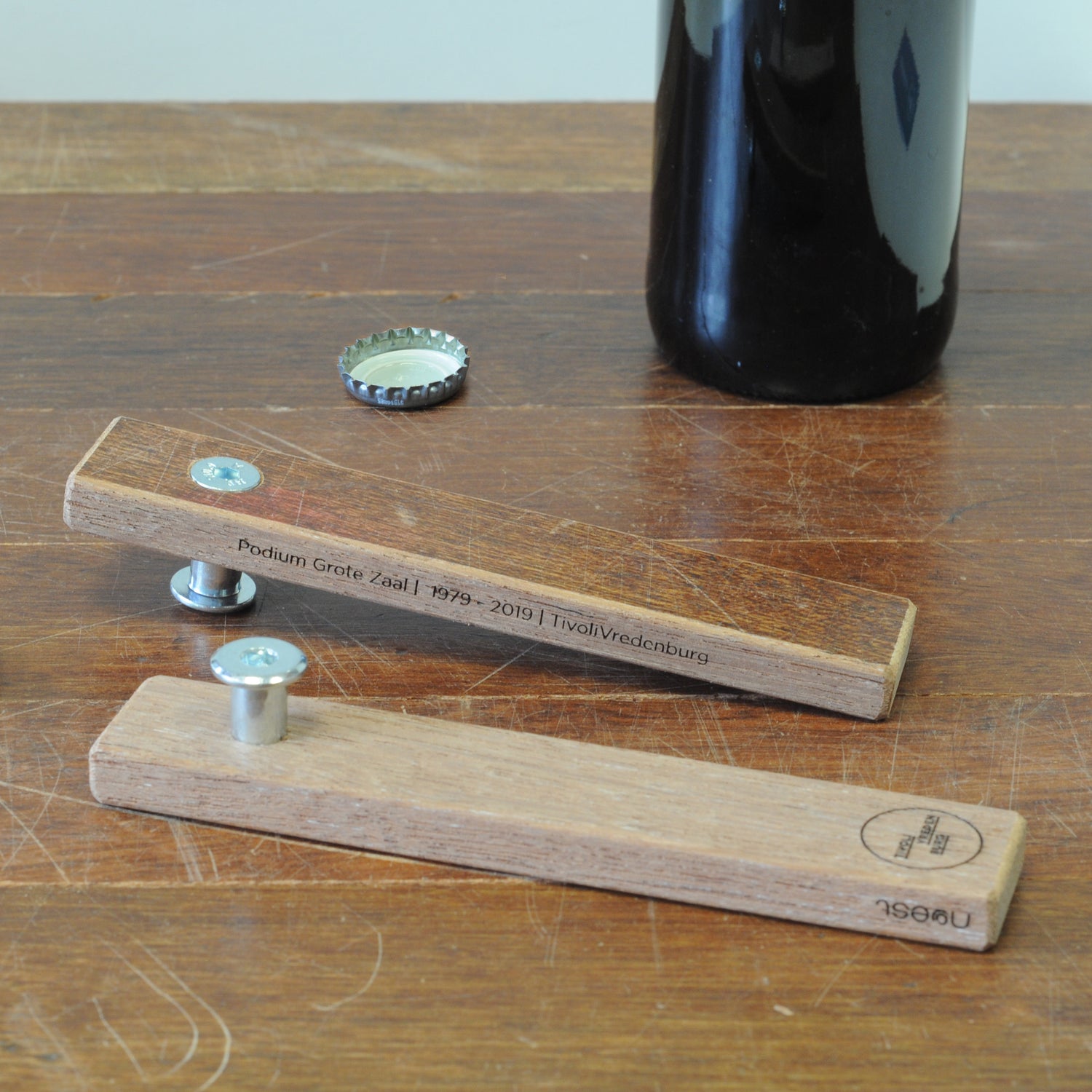 TivoliVredenburg loves Utrecht
Stage fright? We made key chains, fridge magnets, Christmas pendants and bottle openers from the old stage wood from the main hall of TivoliVredenburg. Opening your beer with the wood that legends like David Bowie and The Rolling Stones once stood on? Now that's irresistible wood!
I want that too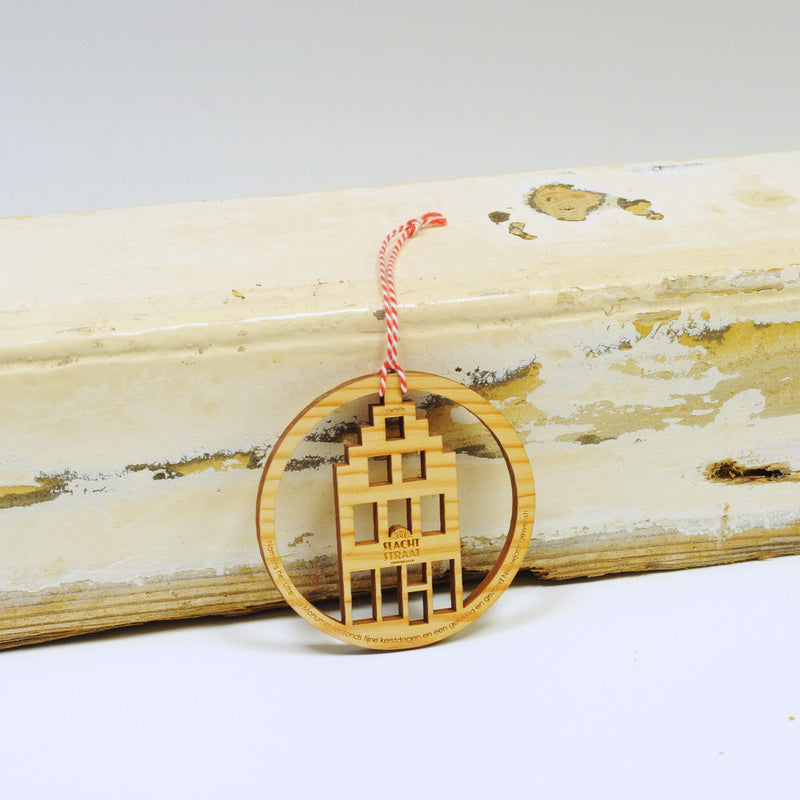 Film theater 't Hoogt loves Utrecht
We made nostalgic Christmas baubles from the old wooden window frames of the former film theater 't Hoogt. These hang during the holidays in the Christmas tree of the new Slachtstraat Filmtheater.
I want that too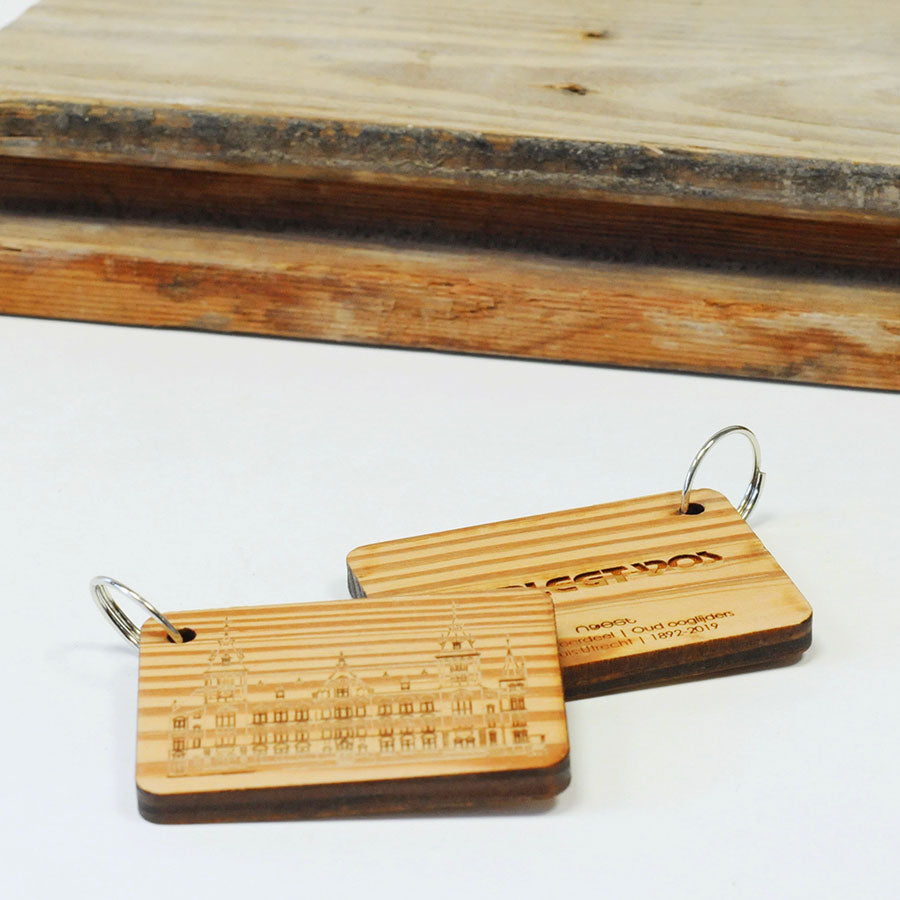 Ooglijdersgasthuis loves Utrecht
We made characteristic bottle openers and key rings from the old pine floorboards of the monumental Ooglijdersgasthuis in Utrecht. What is special about this wood is that it dates back to 1892!
I want that too